Mittwoch, 21. März >>
Fabiana Striffler & Greg Cohen Stereo Heart
Donnerstag, 22. März >>
FIELD
Freitag, 23. März >>
Holzig
Samstag, 24. März >>
Ivars Arutyunyan 4

Mittwoch, 21. März
FABIANA STRIFFLER & GREG COHEN STEREO HEART

Fabiana Striffler & Greg Cohen Stereo Heart
Guest Julia Bilat
Fabiana Striffler – violine (DE)
Greg Cohen – bass (USA)
Jula Bilat – cello (PL)
Fabiana Striffler and Greg Cohen
This Duo was born in 2010 and the two have maintained a musical collaboration and a close friendship ever since their arrival in Berlin.
On the first night of their concert series "STEREO HEART" invite the wonderful polish cellist Julia Bilat.
Together they create a String-Trio, playing their own compositions and a world full of unexpected moments.
Videolink:
https://www.youtube.com/watch?v=Vb7S4qQ11GM
https://www.youtube.com/watch?v=WkAT6QgfeNk
Website: www.fabianastriffler.com
Donnerstag, 22. März
FIELD

Uli Kempendorff – Tenorsaxophon, Klarinette
Christopher Dell – Vibraphon
Jonas Westergaard – Bass
Peter Bruun – Drums
www.field4.de
https://soundcloud.com/field-2
https://www.youtube.com/watch?v=-rUOJaOcDyI
https://www.youtube.com/watch?v=GSv1SJU500M
FIELD sei "gedacht für alle Menschen, die da Ohren haben zu hören", schrieb die TAZ in einer Kritik zum aktuellen Album und die SÜDDEUTSCHE bescheinigte der Band nach einem Konzert eine "Fülle von atmosphärischen Eindrücken und musikalischen Gestaltungsweisen."
Das Quartett um den Berliner Saxophonisten Uli Kempendorff spielt Stücke aus der Feder des Bandleaders – "Jazz, der innovativ ist ohne sich die Bürde des Free Jazz aufzuladen, der eingängig sein kann, ohne mit den Klischees der Tradition zu kokettieren." (SÜDKURIER).
Die vier Musiker aus Berlin und Kopenhagen vereinen in dieser Band musikalische Einflüsse aus ihren Projekten wie der Uli Gumpert Workshop Band, Christian Lilligers GRUND, Django Bates Trio, DRA und Helgoland und und transportieren die ungestüme Spielfreude und Energie, die Berlins Szene seit vielen Jahren ausmacht. "Die Zuhörer spüren die Energie, die von dem packenden Zusammenspiel des Quartetts ausgeht und das immer wieder neue Klangspielereien ausbrütet." (nochmal SÜDKURIER).
Freitag, 23. MÄRZ
HOLZIG

HOLZIG
(Köln/Leipzig/Berlin)
Christoph Möckel – Bassklarinette, Tenorsaxofon
Moritz Sembritzki – Gitarre
Veit Steinmann – Cello
Philipp Martin – Bass
Hans Arnold – Drums, Komposition
www.holzigmusic.de
https://vimeo.com/189690805
https://www.youtube.com/watch?v=GfV_YYy9DIA
https://www.youtube.com/watch?v=NdmuTu1w48A
Um uns herum befinden sich Orte, liegen Stimmungen in der Luft, ereignen sich Episoden. Als Antwort darauf spielt HOLZIG Soundtracks mit Vorliebe fürs feinstrukturiert, holzig Warme. Beeinflusst von Kompositionen zeitgenössischer Musik, improvisierter Musik und alternativer Popmusik entsteht eine besondere Mischung aus Poesie, Klangverliebtheit, Komposition und Improvisationsdrang. Starke Melodien treffen auf einen mehrstimmigen Klangkörper, der kollektiv Soundscapes und filmisch bewegte Bilder erschaffen kann.
Die Band wurde im Herbst 2015 von Schlagzeuger und Komponist Hans Arnold initiiert und veröffentlichte ihr Debut – Album Anfang 2018 auf dem Label "Ajazz" aus Wismar.
Samstag, 24. März
19:00 – 20:45
Gaumenschmaus vor dem Ohrenschmaus: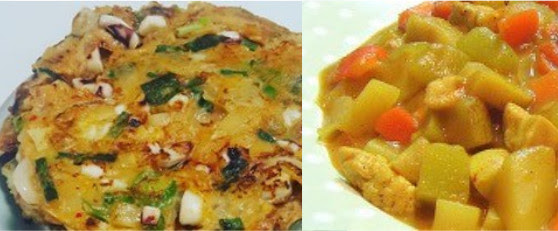 Diesen Samstag werden wir wieder in den Genuss der Kochkunst von Jumo kommen! Es gibt
Pfannkuchen mit Kimchi & Meeresfrüchten
und
Curryreis mit Gemüse
.
20:30
IVARS ARUTYUNYAN 4

Wanja Slavin (Germany) – alto saxophone
Håvard Wiik (Norway) – piano
Igor Spallati (IT) – double bass
Ivars Arutyunyan (LV) – drums.
The quartet celebrates tradition of jazz and improvised music through gravitating towards past, presence and future. Band brings fire-like energy and has high spirits towards exploring new territories while being able to play beautiful melodies and swing heavily.
Band plays both songs they love and freely improvised pieces.