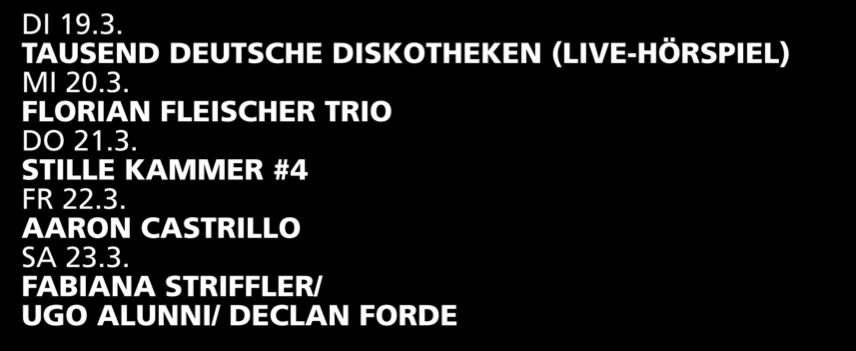 HEUTE!
Dienstag, 19.März
Tausend Deutsche Diskotheken – Live-Hörspiel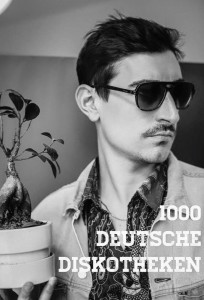 Mit: Laura Eichten, Fabian Raabe und Anton Weil
Regie: Michel Decar
Beginn: 21 Uhr
"Um mich herum war der ganze Raum voller Haare und Haaransätze, Girls mit amerikanischen Augenaufschlägen, Girls in fleckigen Leggins, Girls mit Meinungen, Girls, die wippten und kippten. Unterleiber rieben gegeneinander, zirkulierten durch den Raum, die Räume, die Unendlichkeit."
So schnell kann es gehen: Eben noch sitzt Privatdetektiv Frankie wie jeden Montagabend bei Bacardi Cola in der Koralle, im nächsten Moment ist er mitten drin in seinem nächsten Auftrag: Bahnvorstand Mauke wird von einem anonymen Anrufer erpresst und der einzige Hinweis auf dessen Identität ist, dass er aus einer Diskothek anrief, in der Madonnas "White Heat" gespielt wurde. Frankie wirft sich in seinen zucchinigrünen Opel Admiral und zieht seine Kreise, erst durch München, dann durchs Umland und schließlich durch ganz Westdeutschland. Bald ist ihm klar, dass der Teil eines Spiels ist, in dem es um Industriespionage, Verrat und Täuschung geht.
(mit freundlicher Unterstützung des Brechtfestivals)
_______
Mittwoch, 20.März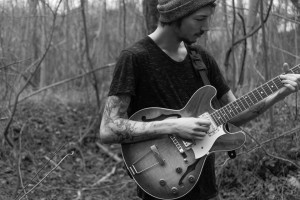 Florian Fleischer -Gitarre / Comp.
Fabian Timm – Bass
Alessandro D'anna – Schlagzeug
Florian Fleischer (Born 1988 in NRW, Germany) is a guitarist, improviser and composer who is active in jazz as well as pop and rock music. He studied from 2008 to 2010 with Frank Sichmann in Arnheim NL. As from 2010 he continued his studies with Frank Möbus in Weimar. He is a member of the avantgarde trio Massive Schräge as well as a leader of Florian Fleischer und das Gelbe vom Ei. With his new band he combines the music of his childhood with new compositions and material from the Great American Songbook. Together with berlin bass player Fabian Timm and Alessandro D'anna from Rome he joins forces to create beautiful and exciting music.
www.florian-fleischer.de
https://youtu.be/LpjKz9eN-6g
_______
Donnerstag, 21.März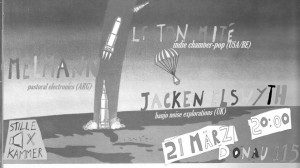 Stille Kammer #4
Le Ton Mité (Brussels/USA) + Jacken Elswyth (UK) + Nicolas Melmann (Buenos Aires/AR)
LE TON MITÉ- 'too experimental for the pop world, too pop for the experimental world- perfect for everyone else'
The project of USA-born McCloud Zicmuse (sometime bassoon-player for MOUNT EERIE and touring band member for MAHER SHALAL HASH BAZ) inhabits a multilingual world of punk rock, european folksongs, tunes about going to the store to buy some vegetables, and the joys of crab burgers. Self-made instruments, humour and wild sweet melodies.
https://soundcloud.com/letonmite
JACKEN ELSWYTH is a London-based banjo player. She takes traditional clawhammer banjo and feeds it through noise and experimental sensibilities, coming out with something new and riveting. She also runs the tape label 'betwixt and between', a series of collaborative cassette releases paired with her own hand cut lino prints.
https://soundcloud.com/user-86695984
MELMANN is the solo project of Nicolas Melmann.
A musician from Buenos Aires, Melmann combines different musical dimensions, from electronics, through children's music, as well as composing for theatre, film and installations, to its latest foray as a singer, always innovating from the composition, making test formats, exploring different sounds, resources and instruments.
https://soundcloud.com/melmann
_______
Freitag, 22. März
Aarón Castrillo 5tet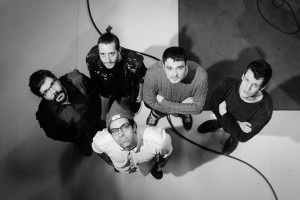 https://aaroncastrillo.bandcamp.com/releases
https://youtu.be/tO1UJjRhOY4
https://youtu.be/Sxi50pSdffk
Weitere Infos folgen bald!
_______
Samstag, 23. März
Fabiana Striffler / Ugo Alunni / Declan Forde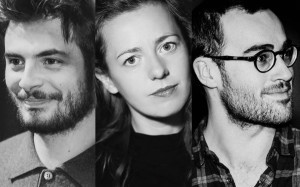 >>PLAY THE BLUES<<
Fabiana Striffler – violin
Declan Forde – piano
Ugo Alunni – drums
"FABIANA STRIFFLER is a very talented violinist who plays directly from the heart. Her beautiful sound is a reflection of herself. Fabiana has a unique balance of keen Intuition and Intellect that allows her to make pure music no matter what creative situation she finds herself in." New York 2016, Garry Dial (Grammy "live at the Village Vanguard")
Her early years she spent with her lovely family in Italy. During her childhood she was encouraged to engage in a variety of artistic and musical activities. She studied Jazz and Classical violin in Berlin (UdK and HfM Hanns Eisler).
In 2016 she got a New York City – sponsorship to be able to work on her own music and get inspired by the New York music-scene. A year earlier she got the "Elsa-Neumann"- scholarship for compositions/performance with an modern and improvising string-quartet.
She is considered both, a brilliant violinist and a robust fiddler.
UGO ALUNNI
Born in Perugia, there he attended the Conservatory "F.Morlacchi" after which he investigated further the drums at the Collective School of Music in New York City.
He currently resides in Berlin where he attended the Jazz Institut under the guidance of John Hollenbeck, Kurt Rosenwinkel, Greg Cohen and David Friedman.
He has played with Rossano Emili, Perugia Jazz Orchestra, Pietro Tonolo, Joe Chambers, Dan Kinzelman, Elias Stemeseder, Phil Donkin, Uli Kempendorff, and many others.
DECLAN FORDE is pianist based in Berlin and originally from Glasgow, Scotland. Since 2014 he has established himself as one of the city's most versatile and sought-after pianists. He has performed with John Hollenbeck, Tobias Delius, Max Andrzejewski, Rudi Mahall, Jan Roder, Michael Griener, Vide&Inga, plays in the duo 'Unknown Ellington' with legendary American bassist Greg Cohen and in various projects with bassist James Banner. He has also recorded and toured with singer-songwriter Rachel Sermanni and was a finalist in the 2015 Young Scottish Jazz Musician of the Year competition.
Pic: Ugo Alunni by Dovile Sermokas, Fabiana Striffler by Dovile Sermokas, Declan Forde by Olga Baczynska